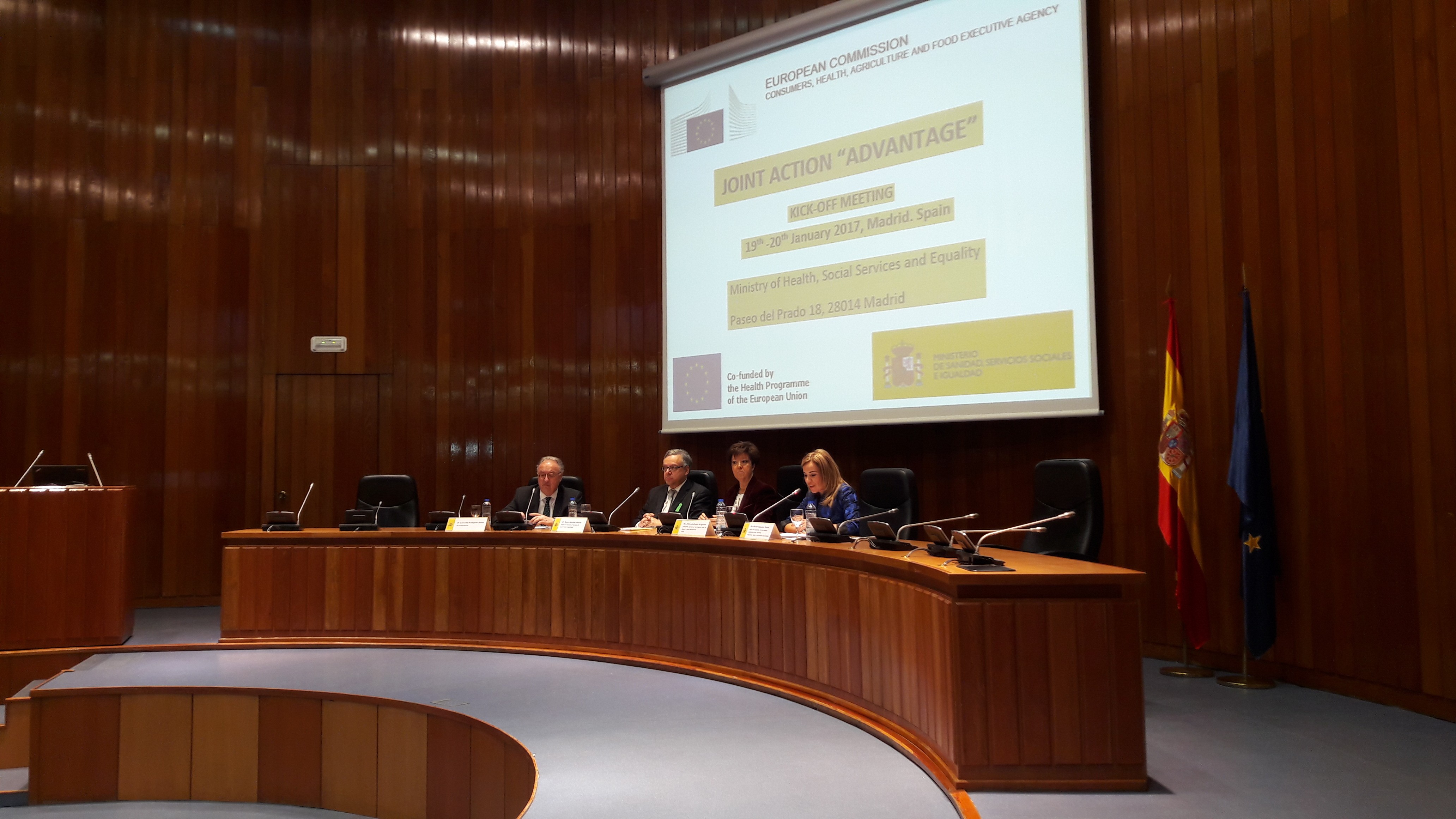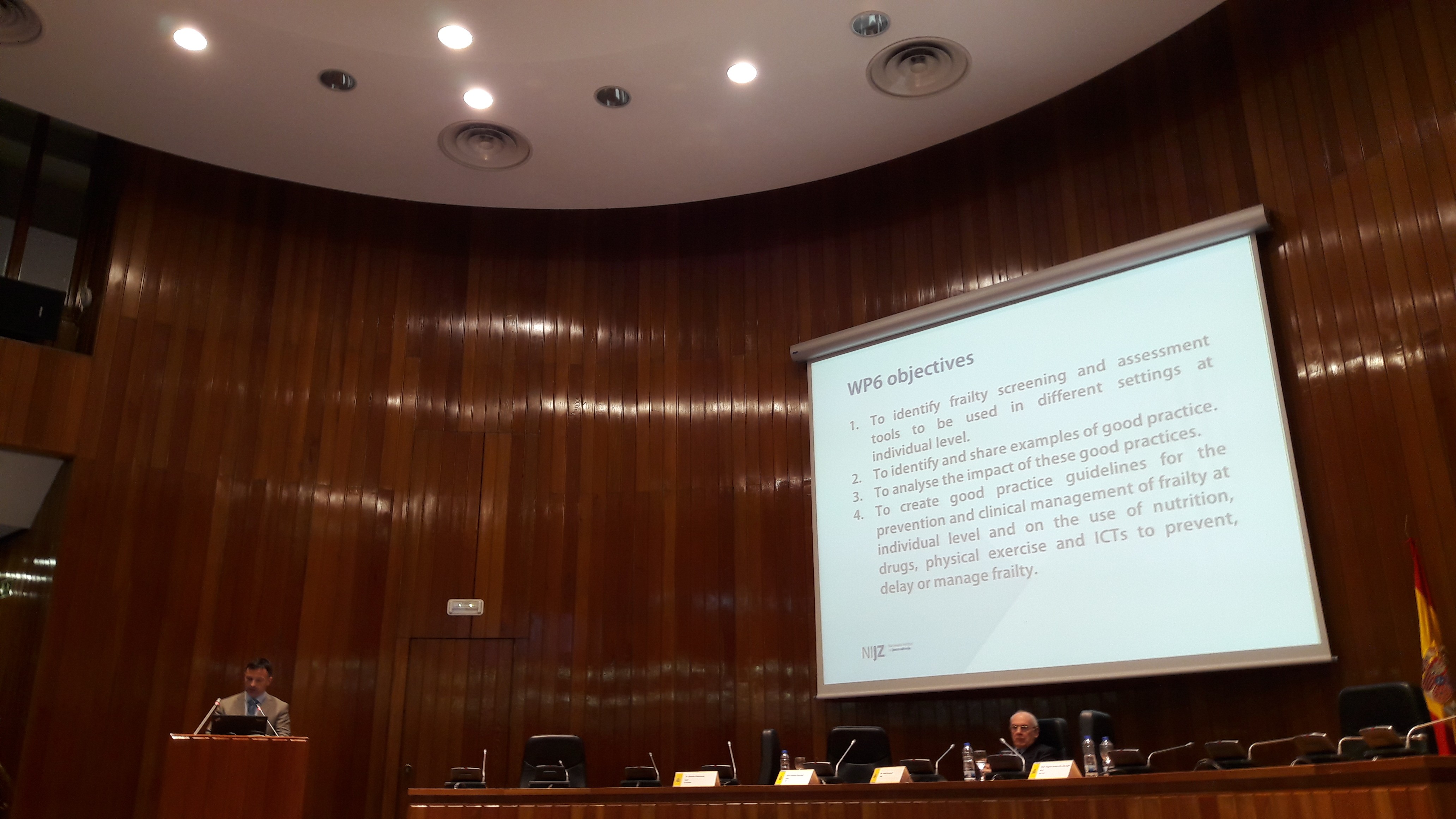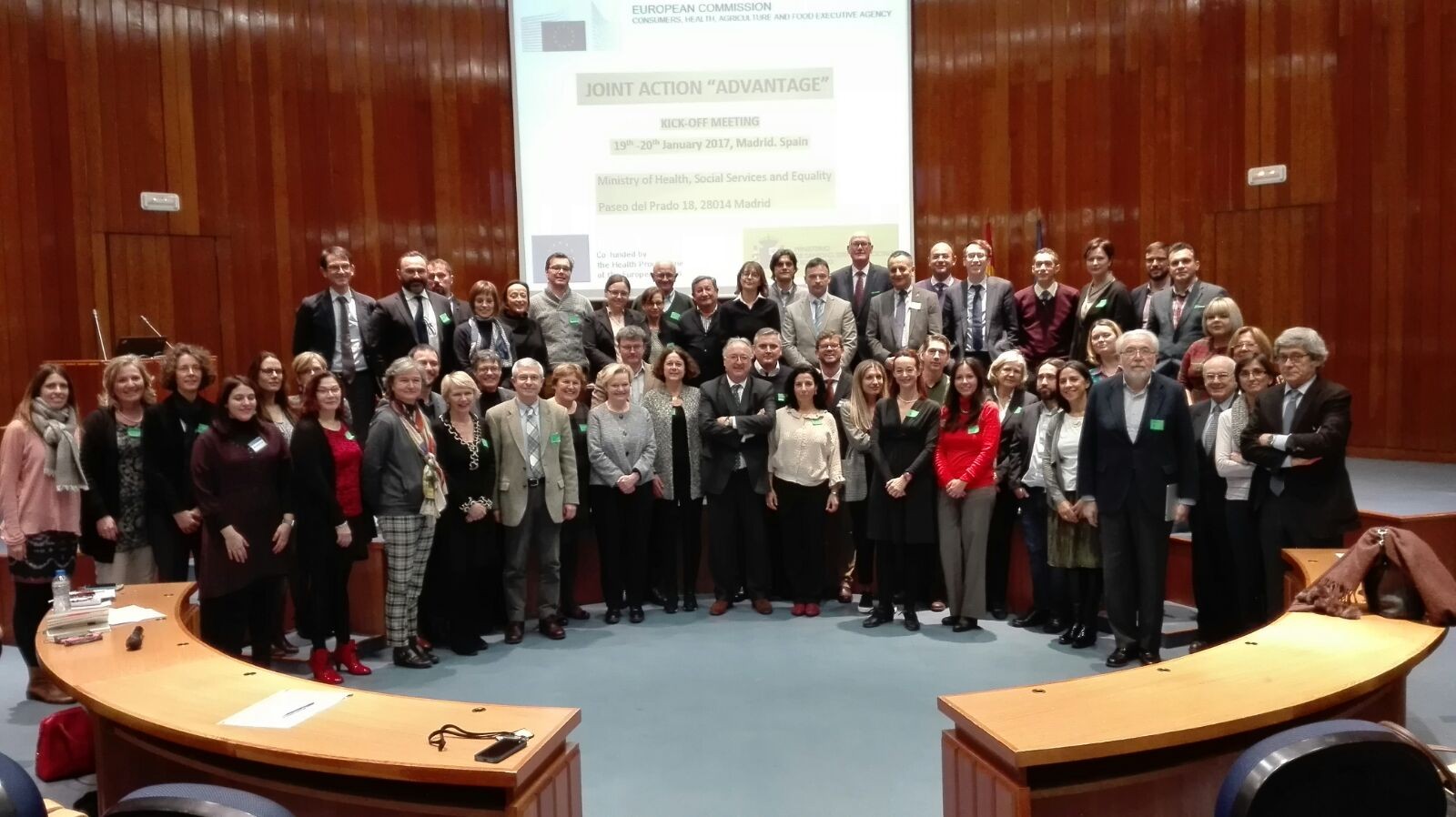 A total of 64 participants representing the 22 Member States and over 40 organizations that form the Consortium attended, as well as invitees from several EU funded projects and representatives from the European Commission (DG SANTE and CHAFEA).
Mr. Martin Seychell, Deputy-Director General, DG SANTE and Mrs. Elena Andradas Director General for Public Health, Quality and Innovation Spanish Ministry of Health, Social Services and Equality addressed the audience in the official opening session. They both stressed the importance of the demographic change in our society and how this joint work is key to tackle frailty at European level, the main condition associated to disability in older people. During these two days participants were actively involved in discussing the main goals of the JA and agreeing on management, contents, procedures and deadlines for its practical implementation.
This is the first Joint Action on the Prevention of Frailty. It is co-funded by the Third European Health Programme of the European Union 2014-2020. With a budget of 3.5 million euros it will run for 3 years. It involves, 22 Member States and over 40 organizations. Spain, in practice the Madrid Health Service-Getafe Hospital (a Reference site of the EIP - AHA), with the support of the Ministry of Health, Social Services and Equality, coordinates this initiative. National Institute of public health (NIJZ) participates in JA-ADVANTAGE as a leader of work package 6 (WP6) that deals with managing frailty at individual level. Dr. Branko Gabrovec from NIJZ, who leads WP 6 presented the work that will be focused on 6 tasks, namely prevention, clinical management, nutrition, physical exercise, drugs and ICT's.
The work that started with this kick-off meeting of ADVANTAGE is particularly relevant in Europe at current time as it will address the demographic change and the associated increasing demands for social and health care from the burden of chronic diseases, frailty, disability and old age, which are a central priority for the EU and its Member States.
Its main outcome will be a common European model to approach frailty, leading to the development of improved strategies for diagnosis, care and education for frailty, disability and multi-morbidity and will prevent the growing healthcare demands from the increasing burden of disability and chronic diseases. It will contribute to a more effective response to the needs of older people in care delivery including gender sensitive aspects, through better care planning and coordination, innovative organisational approaches and better collaboration between professional and informal care, including support for self-management.
It will build on previous work developed by the European Innovation Partnership on Active and Healthy Ageing (EIP-AHA) mainly by continuing the work, deliverables and good practices set by the A3 Action Group on frailty prevention and the Reference Sites and launched by the European Commission in 2012 as a response to demographic changes in the EU.